Street Lighting Calc
Road lighting calculations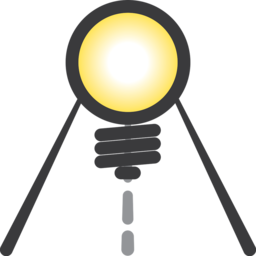 Street Lighting Calc is a Cocoa Mac OSX application specialized for road lighting calculations.
Street Lighting Calc screenshots - click image to zoom
Street Lighting Calc is simply and powerful.
It is based on a simple wizard anyone can use that allows the user to build the project, calculate it and obtain a complete report.
The internal database can manage lighting source catalogues and multi-currency prices files
With Street Lighting Calc you don't need to be a specialist, simply fill the form and in few seconds you'll be able to prepare a complete and professional lighting report, formatted following your style!
The light sources, calculated as volumetric sources, are managed entirely by Street Lighting Calc, which allows you to import, display, edit and format:
- IESNA LM-63 (American standards)
- EULUMDAT (European standards)
- drawings DXF (Street Lighting Calc van converts drawings photometry!) data files

| | | | | |
| --- | --- | --- | --- | --- |
| | | | | |
| | Full control of the 3D world through mouse wheel and zoom/pan/camera/rotation drawer buttons | | | Use of layers to optimize drawing: elements in the scene can be created inside a 'virtual sheet'. User can create, delete, move, rename, hide and show layers: elements belonging to them will follow the applied rules |
| | Element colours can be selected through a fast palette or throug the standard Macintosh colour dialogue | | | Results can be plotted in real/false colours, curves and values map for illuminaments, luminance, RGB, glare controls,... and exported in PDF and DXF or copy/paste procedure |
| | A report will present the list of the elements in the model, 3d and plan views, installation layout, results on each flat or curve surface, quality parameters and the computation list in rtf or rtfd format based on customizable templates | | | Photometries may be imported through IES-NA, EULUMDAT or through a simple DXF drawing, and can be managed through a powerfull tool |
| | The application support 3D DXF export. | | | Uses Resume, Auto Save, Versions and Full screen. If you quit, when you relaunch you found what you have left. No need to save, it does it for you. Always. You can use the versions feature form OS X to revert to previous version of your work. Full screen natively supported. |
| | Sandboxed and Gatekeeper signed respecting all the Apple rules for first class OS X apps | | | We develop for Mac from a long time. We use only Apple native technology to create OS X apps because we love the Mac and and we love pure true OS X apps |
| | Native Intel 64 bit to take full advantage of the power of the latest Macs | | | Optimized for OS X 10.11 El Capitan |
Photometric solids are summarised in 36 azimuthal C-curves and 180 zenithal gamma-angles, while the colour of the lamps is given by the colour temperature or real colour.
Street Lighting Calc can export to RTF a complete list, formatted according to user needs, of the installed products full of economic computing and electrical power.
Available a utility for the road projects optimisation: given the width of the street, through the choice of a variety of sources, distance and height of the poles, brackets, inclination it builds a database for each configuration with all the performed simulations.
Through the use of filters you can choose from all the simulations carried out those that meet the parameters of law, the minimum installed capacity per distance, the configuration with maximum average luminance.

If you want to know more about how buying works, visit the Buy section of our site