Easy Lighting
Evaluates number of fixture necessary in a room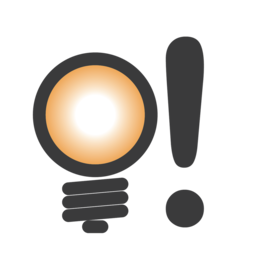 EasyLighting is a macOS application that permits to evaluate in a simple way the number of fixtures the user needs to light a room or an area to a certain level of lighting.

Easy Lighting screenshots - click image to zoom
A panel in the application and a paragraph in the Guide permit also to navigate through simple lighting formulas to introduce the user in the world of lighting.
EasyLighting works in metric or imperial unit, runs on Apple computers running macOS, fully respecting the specific technology.
It is clear that, after this introduction, the use of EasyLighting is wide but targeted on well defined problems. EasyLighting is a flexible, fast and simple tool to address and solve problems related to various lighting activities as well as to different purposes of practical application. It is also a powerful and intuitive verification tool to assess the compliance of systems to specific laws.
Finally, EasyLighting is a Macintosh Application dedicated to user that need fast answer to simple lighting problems.
The use is simple: for example as regards a room to light, EasyLighting presents the panel in which the user has to fill the room dimensions, the user plan and the source height (that will be virtually placed in a regular grid), and then choose the surface's color through a palette menu.
Next step is to decide the lighting level required on the virtual table surface in the 'Request' box: a special button will open the "EN12464 - Lighting requirements for interior areas, tasks and activities" that may give some suggestion: the user is able to search for specific sentences (ex.:'Cloakrooms') and the application will find the related paragraph. Is ti also possible to copy or save the whole document in RTF format.

| | | | | |
| --- | --- | --- | --- | --- |
| | | | | |
| | Uses Resume, Auto Save, Versions and Full screen. If you quit, when you relaunch you found what you have left. No need to save, it does it for you. Always. You can use the versions feature form OS X to revert to previous version of your work. Full screen natively supported. | | | Sandboxed and Gatekeeper signed respecting all the Apple rules for first class OS X apps |
| | We develop for Mac from a long time. We use only Apple native technology to create OS X apps because we love the Mac and and we love pure true OS X apps | | | Native Intel 64 bit to take full advantage of the power of the latest Macs |
In the panel, the 'Source' box present a list of typical photometries (the luminous 'stamp' of a fixture): the user has to choose the most similar one to the luminaire he want to use, taking care to insert in the 'Flux emitted by the luminaire lm:' field the value of the total emitted flux.
Finally, the user has to press the 'Verify' button and the number of fixture needed to light the inserted room at the requested lighting level will be presented at the bottom left of the window.
If you want to know more about how buying works, visit the Buy section of our site