Brotens 3D Viewer
Collada 3D viewer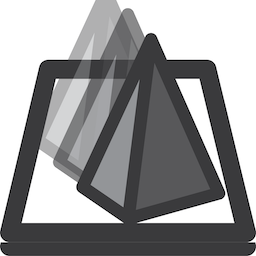 Brotens3dViewer is a Cocoa Mac OSX application specialized to view Collada 3D files (.dae extension) and runs on Apple computers running OSX, fully respecting the specific technology.
Brotens 3D Viewer screenshots - click image to zoom
Optimized for OSX 10.11 (El Capitan). Brotens3dViewer permits to all to examine geometries and results of the models created and calculated by those Brotens software (Illuminando, Room Lighting Calc) than can export Collada files.
Uses Resume, Auto Save, Versions and Full screen. If you quit, when you relaunch you found what you have left. No need to save, it does it for you. Always. You can use the versions feature form OS X to revert to previous version of your work. Full screen natively supported.
Sandboxed and Gatekeeper signed respecting all the Apple rules for first class OS X apps
We develop for Mac from a long time. We use only Apple native technology to create OS X apps because we love the Mac and and we love pure true OS X apps
Native Intel 64 bit to take full advantage of the power of the latest Macs
Optimized for OS X 10.11 El Capitan
If you want to know more about how buying works, visit the Buy section of our site