Area Lighting Calc
The specialized application to perform lighting calculations for open areas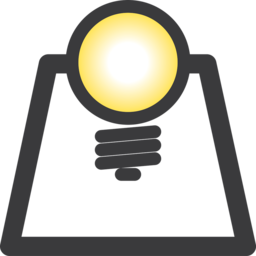 Area Lighting Calc is a OpenGL native Cocoa OSX application specialised to perform lighting calculations for open areas.

Area Lighting Calc screenshots - click image to zoom
The light sources are managed entirely by Area Lighting Calc, which allows you to import, display, edit and format IESNA LM-63 (American standards), EULUMDAT (European standards) and even DXF drawings (the Application converts drawings to photometries!) data files.
Area Lighting Calc can export to RTF a complete list, formatted according to user needs, of the installed products and special items, full of economic computing and electrical power.
The outputs of numerical type can be plotted on the surfaces projected on the plane and shown in real/false colours, iso-value curves or numerical tables.
User can obtain fast answer about how much fixtures of a certain type he need to obtain a fixed lighting level in an open area in few steps.
It is possible to compare fixtures and choose the one that permits minimal consumption, and then build the 3D model to light.
| | | | | |
| --- | --- | --- | --- | --- |
| | | | | |
| | Full control of the 3D world through mouse wheel and zoom/pan/camera/rotation drawer buttons | | | Element colours can be selected through a fast palette or throug the standard Macintosh colour dialogue |
| | Results can be plotted in real/false colours, curves and values map for illuminaments, luminance, RGB, glare controls,... and exported in PDF and DXF or copy/paste procedure | | | A report will present the list of the elements in the model, 3d and plan views, installation layout, results on each flat or curve surface, quality parameters and the computation list in rtf or rtfd format based on customizable templates |
| | Photometries may be imported through IES-NA, EULUMDAT or through a simple DXF drawing, and can be managed through a powerfull tool | | | Uses Resume, Auto Save, Versions and Full screen. If you quit, when you relaunch you found what you have left. No need to save, it does it for you. Always. You can use the versions feature form OS X to revert to previous version of your work. Full screen natively supported. |
| | Sandboxed and Gatekeeper signed respecting all the Apple rules for first class OS X apps | | | We develop for Mac from a long time. We use only Apple native technology to create OS X apps because we love the Mac and and we love pure true OS X apps |
| | Native Intel 64 bit to take full advantage of the power of the latest Macs | | | Optimized for OS X 10.11 El Capitan |
Calculations prepare the lighted model the User will be able to analyse globally through a OpenGL rendering that permits to navigate into the 3D model.
Area Lighting Calc can prepare a customisable report that can include pictures, list of elements and their characteristics, results and economical computation tables in a rtf or rtfd format.
Area Lighting Calc works both in metric or imperial units, runs on Apple computers running OSX 10.8, using full OpenGL for rendering.

If you want to know more about how buying works, visit the Buy section of our site